Our superstar Retinol + Bakuchiol Serum, it works like magic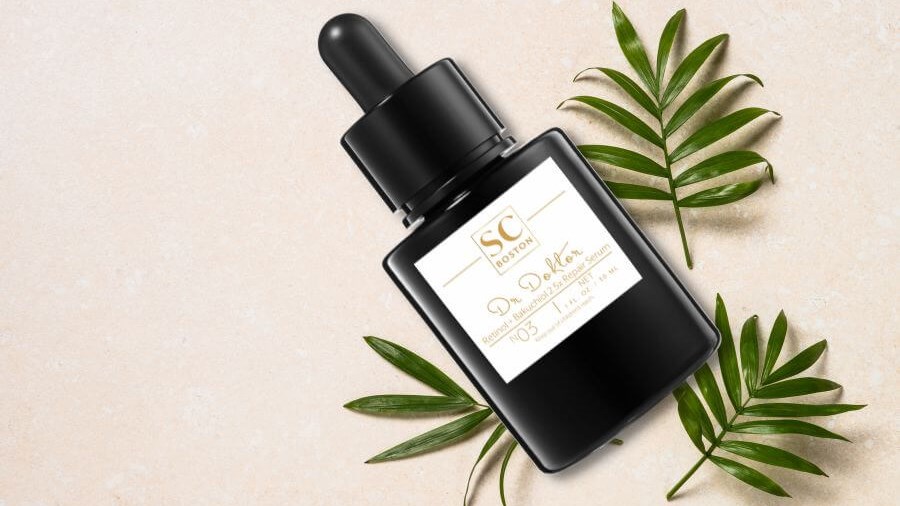 THE HOLY GRAIL INGREDIENT TO BEAUTIFUL SKIN 
For those of you who have already incorporated topical retinol into your skincare regimen, you are ahead of the game! If you haven't, it is never too late considering the the vast variety of benefits that come with nightly use of topical retinol. 
The product has proven itself from time to time again its abilities to provide benefits like anti-aging, anti-acne, more even skin tone and more smooth texture just to name a few! Let's venture into the details of this super ingredient and stay tuned for a retinol recommendation.
WHAT IS RETINOL & BAKUCHIOL? 
Ever wonder the secret to porcelain skin? Retinol is a form of Vitamin A that can be found in many skin care products with potent anti-aging properties.  
Bakuchiol is a plant based botanical ingredient that works synergistically with active Vitamin A to promote skin cell turnover without irritating the skin. Additionally, the botanical nature of Bakuchiol promises wonderful secondary healing and rejuvenating properties such as anti-hyperpigmentation and anti-aging. 
WHAT DOES RETINOL & BAKUCHIOL DO? 
Many may wonder why retinol produces such extravagant reversed aging results. Well, active retinol increases skin cell turn over and collagen production assisting to reduce fine lines and wrinkles for a more youthful, plump, fresh appearance! Our serum utilizes new, cutting-edge Retinoin Active Pro-Penetrant delivery system which activates optimal skin cell turnover and absorption to heighten rejuvenation effects. This combination improves the look of discoloration, fine lines, wrinkles, pore size, uneven skin tone and blemishes.  
Paired with Bakuchiol, a natural complement to retinol, is able to boost overall antioxidant activity to increase benefits and visibly reduce the incidence of redness or irritation. This rapid absorbing formula sinks into the skin over time supplying a perfected dose of actives and botanicals to help achieve a radiant skin complexion in topical form. 
When combined together as we have in our serum, you get the best of two very powerful ingredients to promote cell turnover and prevent the breakdown of collagen, a protein that promotes skin elasticity. 
BENEFITS OF RETINOL & BAKUCHIOL?  
Anti-Acne    
Reduction of fine lines and Wrinkles   
Increased skin firmness    
Reduce appearance of pores    
Diminishing of sun spots    
Even skin texture and tone   
Melasma and other types of hyperpigmentation    
Speeds up skin regeneration 
HOW TO USE OUR SERUM 
On clean skin, dispense 3-4 drops for full face and massage in gently with fingertips in the evening. Pair this magic serum with your favorite replenishing moisturizer for faster results. For more sensitive skin, Dr. Doktor suggests "layering on moisturizer first, then a few drops of retinol and finally another layer of your favorite moisturizer" to avoid possible irritation. Lastly, don't forget to wear daily sunscreen SPF 30 or higher while using this product for optimal results. 
Pro-tip: Consult your Board Certified Dermatologist for personalized guidance on the frequency of using medical grade retinol to address your skin type needs. Your Dermatologist will guide you on how frequently you should use medical grade Retinol and best usage pratices.
INGREDIENTS IN OUR MAGIC RETINOL SERUM 
ALL-TRANS-RETINOL  
The pure and active form of vitamin A, helps improve the look of fine lines, wrinkles, discoloration, and pores, and improves global skin texture and tone. 
BAKUCHIOL  
Derived from bakuchiol seeds, this botanical powerhouse acts similarly to retinol and an antioxidant, helping to improve the visible signs of aging. Known calming benefits diminish the potential for irritation 
GLYCYRRHIZA GLABRA (LICORICE) ROOT EXTRACT  
Derived from the plant root of Glycyrrhiza Glabra, this active botanical helps protect the skin from environmental stressors and diminish the appearance of discoloration and age spots to improve skin radiance 
GREEN TEA POLYPHENOLS  
Provides antioxidant benefits to help brighten and neutralize sensitivities 
CAFFEINE  
Benefit boosting ingredient enhances overall antioxidant activity while helping to diminish the appearance of skin redness 
WANT TO KNOW MORE? 
Contact our team and we'll happily share more information about our products. can't wait see here for our full product line up.